Hey! Sheet.chat is getting ready for a public launch. It means that the core features of the product are now ready, and I'm working on acquiring new users.
What are the new features of the past few months?
New interactions in Slack
Using Sheet.chat in Slack is now much easier: just type /sheet.
You'll be guided with interactive buttons through the available actions.
Take a look: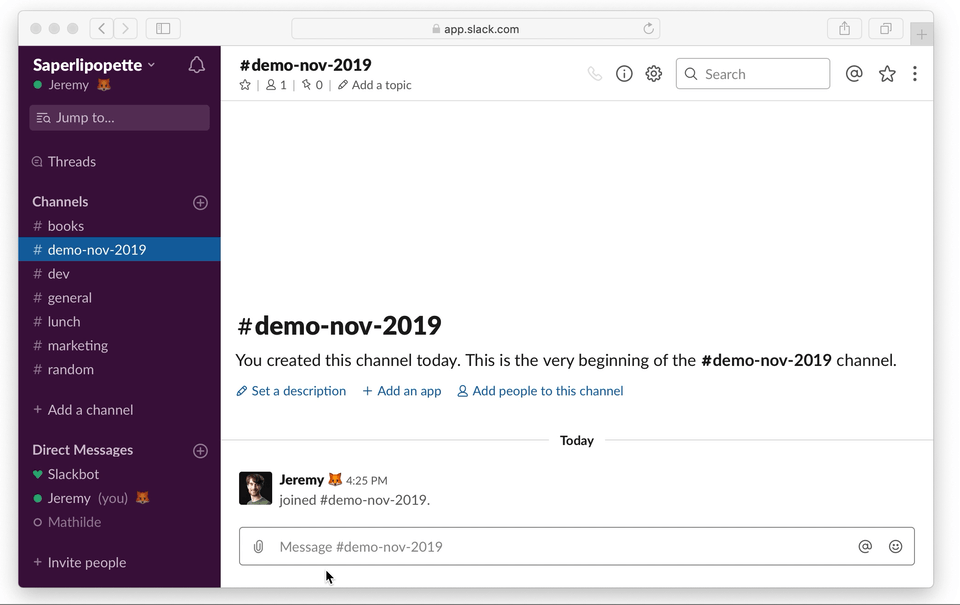 For advanced users, the formulas still work. For example, you can type:
/sheet books search product.
Better results of a search
The results of a spreadsheet search in Slack are better formatted: column titles are indicated, search terms are highlighted.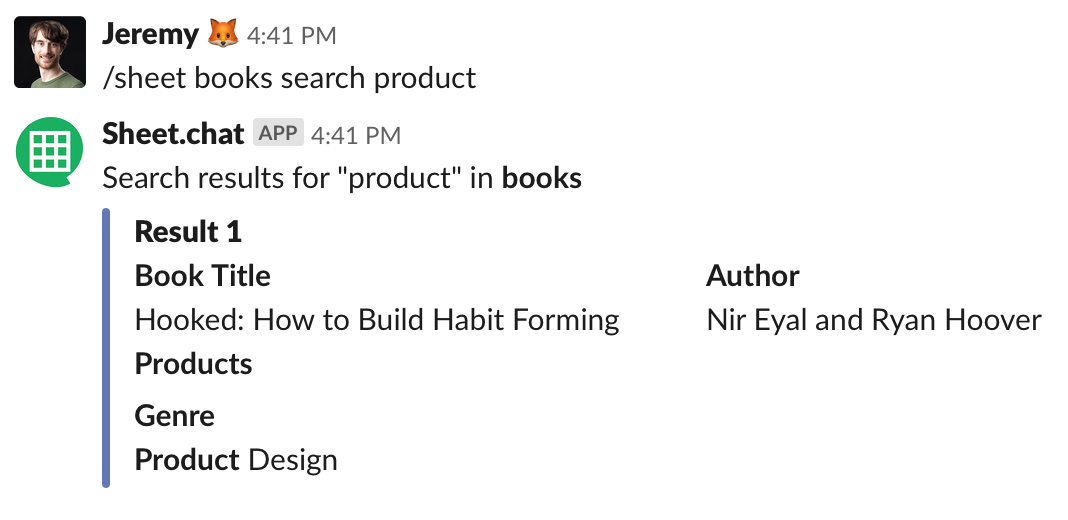 In the settings, you can configure which columns to include in the preview. It can be used to reduce the size of the Slack notifications when you have a lot of columns.
Other improvements are planned for the search system in the future. Also, your feedback is always welcome.
Offset
You can ignore the first rows of a spreadsheet in the settings.
For example, you may have a spreadsheet like this one. The first two rows are informative, the data really starts at the 3rd row.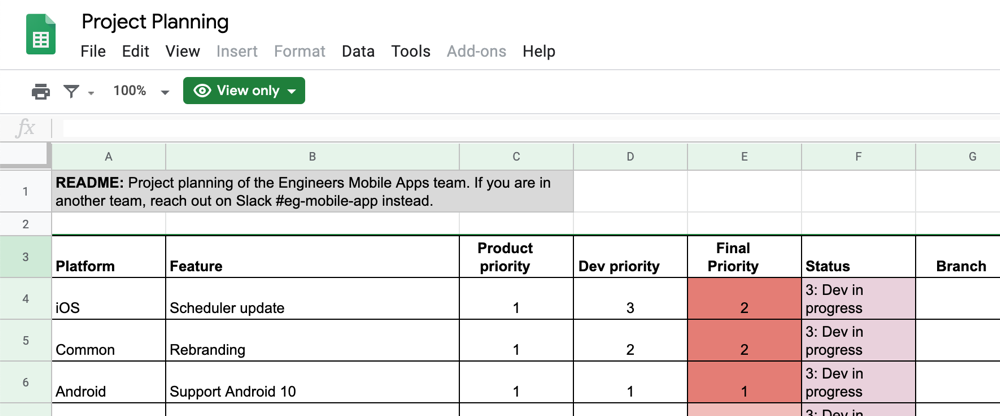 Manual update
Spreadsheet data is collected periodically, for example, every hour, from Sheet.chat.
More frequent updates ensure that you have the latest data when searching in Slack, and also more frequent notifications of changes.
You now have the ability to manually trigger an update in the settings, and not wait for the next automatic update. This can be useful when you adjust the settings.
Update notifications more accurate
This is a bug fix. It could happen that the change notifications were inaccurate when a spreadsheet had some modified cells and that the involved rows were moved up and down.
Large redesign
The site has been improved in-depth.
The homepage was redesigned to explain how Sheet.chat works more clearly, the FAQ contains more answers.
For the logged users, the list of sheets and the settings section have been extensively revised to provide a better experience. It's hard to describe how, but it just makes more sense to have the settings in a "Settings" page instead of "Account", right? And the new menu on the left is just more practical.
Plans and pricing
Two plans are available.
"Hobby" is free and allows you to use Sheet.chat when you work alone, for example as a freelance or a single user among a team.
"Professional" meets the needs of companies, with higher usage quotas and more collaboration allowed.
Public launch coming soon
I mentioned earlier that the basic functionalities are in place. It's now time to launch the service publicly, for example on the Slack App Directory.
I can't wait to build more stuff for you. But the new priority is now to find more users which will make Sheet.chat viable in the long term.
Jeremy